The Board of Directors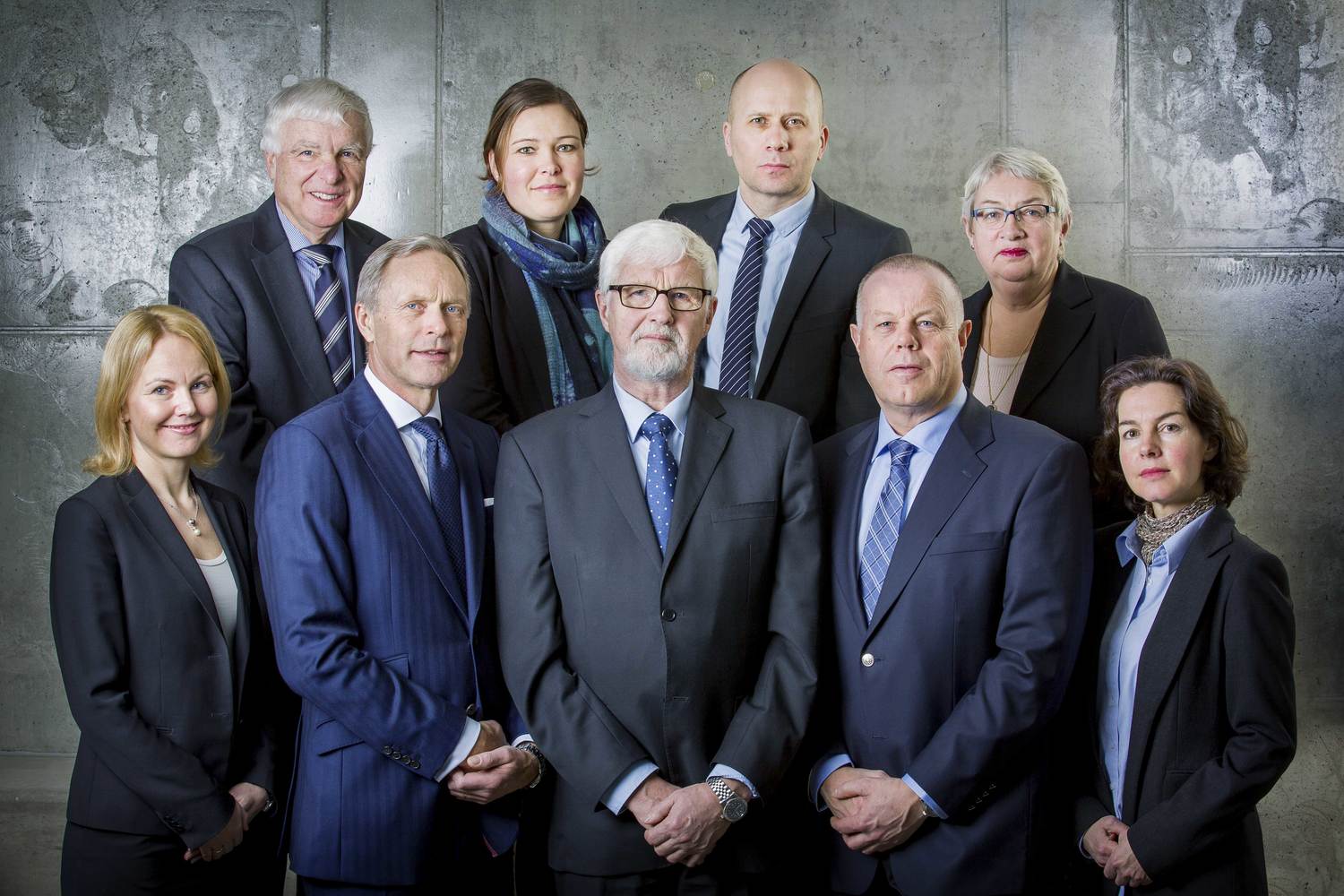 Kolbjørn Almlid
Chairman of the Board
Elected in 2011
Kolbjørn Almlid is a qualified teacher. He ended his career in education as chief municipal education officer of Verran Municipality in 1991. During the period 1996-2005, he was a senior adviser in Innovation Norway and later Division Director and Chief Executive Officer. Almlid was appointed state secretary of the Ministry of Petroleum and Energy during the Syse government (1989–1990). He was a deputy member of Parliament for Nord-Trøndelag County during the period 1989–1993 and chairman of Nord-Trøndelag County Council from 1991 to 1995. He has also been the leader of the Norwegian Centre party in Nord-Trøndelag and a member of the party's central board. Furthermore, he was a member of the municipal council and county council for 12 and 14 years, respectively.
In recent years, Almlid has also served on a number of boards such as Nord-Trøndelag Elektrisitetsverk, ENFO and Mid-Gas. He was elected Chairman of the Board in Statnett in June 2011.
Per Hjorth
Deputy Chairman
Elected in 2008, Deputy Chairman from 2012
Hjorth is the Managing Director of Newsec AS, a commercial real estate brokerage and consultancy firm. Hjort also serves on a number of boards. He has held a number of senior executive posts in industry, finance and the energy sector. He was President and CEO of Nord Pool ASA until 2000. Hjorth holds a degree in Economics and Business Administration from BI Norwegian Business School and has been a member of Statnett's Board of Directors since 2008. He was elected Deputy Chairman of the Board in Statnett in 2012.
Maria Sandsmark
Board member
Elected in 2013
Maria Sandsmark holds a doctorate in social and political sciences from the University of Bergen (2000). She has worked as a professional artist since 2014. Previous work experience includes 12 years for Møreforsking Molde and Econ Analyse as a researcher on socio-economic analyses and R&D projects related to deregulated power markets. Sandsmark has been a member of an expert committee appointed by the Norwegian government to review the framework for socio-economic analyses. She has also served as secretary on two government committees on socio-economic analyses.
Egil Gjesteland
Board member
Elected in 2012
Egil Gjesteland is currently Project Director for the Gassco Emden project. In addition, he runs his own oil and gas consulting company, Gjesteland Consulting AS. He holds an MSc in Chemical Engineering from the Norwegian Institute of Technology (NTH) and has worked for Statoil in Abu Dhabi. He has also been IT and Project Manager for a number of Statoil's oil and gas projects and was Project Director for the Snøhvit development on the Tromsø Patch for four years. Gjesteland has also been a lecturer at the BI MBA programme and UC Berkeley.
Synne Homble
Board member
Elected in 2013
Synne Homble is Chief Officer at Cermaq ASA where she is responsible for legal affairs, communication, HR, corporate responsibility and sustainability reporting. Homble joined Cermaq in 2006 and has held various management positions. From 1998-2006, she was employed as attorney at law in the Norwegian law firm Wikborg Rein. Homble has her law degree from the University of Oslo with specialist subjects from Hamline School of Law, USA.
Kirsten Indgjerd Værdal
Board member
Elected in 2009
Værdal has been Director of Agriculture with the County Governor of Nord-Trøndelag. She has held several senior executive posts in the food and agriculture industry. Værdal has served on several boards in the private and public sectors. She is an agronomist and also holds degrees in finance and corporate management.
Steinar Jøråndstad
Board member, employee representative
Elected in 2004
Steinar Jøråndstad is an Energy Technician with Statnett and is the leader of the Norwegian Electrician and IT Workers' Union (EL&IT) and a member of the Working Environment Committee. Jøråndstad, who began his career as an apprentice in 1981, has also served as main safety delegate in Statnett. Jøråndstad is also a Municipal Councillor in Vågå and a member of Vågå Municipal Executive Board.
Pål Erland Opgård
Board member, employee representative
Elected in 2010
Pål Erland Opgård was employed by Statnett in 1995. Since then he has been employed in the Regional Central North in Alta. Opgård holds a degree in engineering from Narvik University College. In 2010, Opgård was elected leader of the Norwegian Society of Engineers and Technologists (NITO) in Statnett, where he has been a board member since 1999.
Trine Pande-Rolfsen
Board member, employee representative
Elected in 2014
Trine Pande-Rolfsen heads Statnett's Operating Group South. She has been employed by Statnett since 2006 and has had various positions and areas of responsibility in Statnett, both within operations and development. Before joining Statnett, she was employed by Mantena AS for a few years, which is a company in the NSB (Norwegian State Railways) group. She is a chartered engineer from the Norwegian University of Science and Technology and graduated in 2003.