Risk management
Statnett practises unified risk management which reflects that the enterprise is responsible for critical infrastructure in a vulnerable society, and that the enterprise is in a phase with a significant project volume as well as increase in facilities. A secure supply of electric power forms the basis for a stable supply of electricity to the end-users, value creation and realisation of climate-friendly solutions. Statnett's risk management covers the enterprise's entire perspective, including strategic, commercial, operational and financial aspects.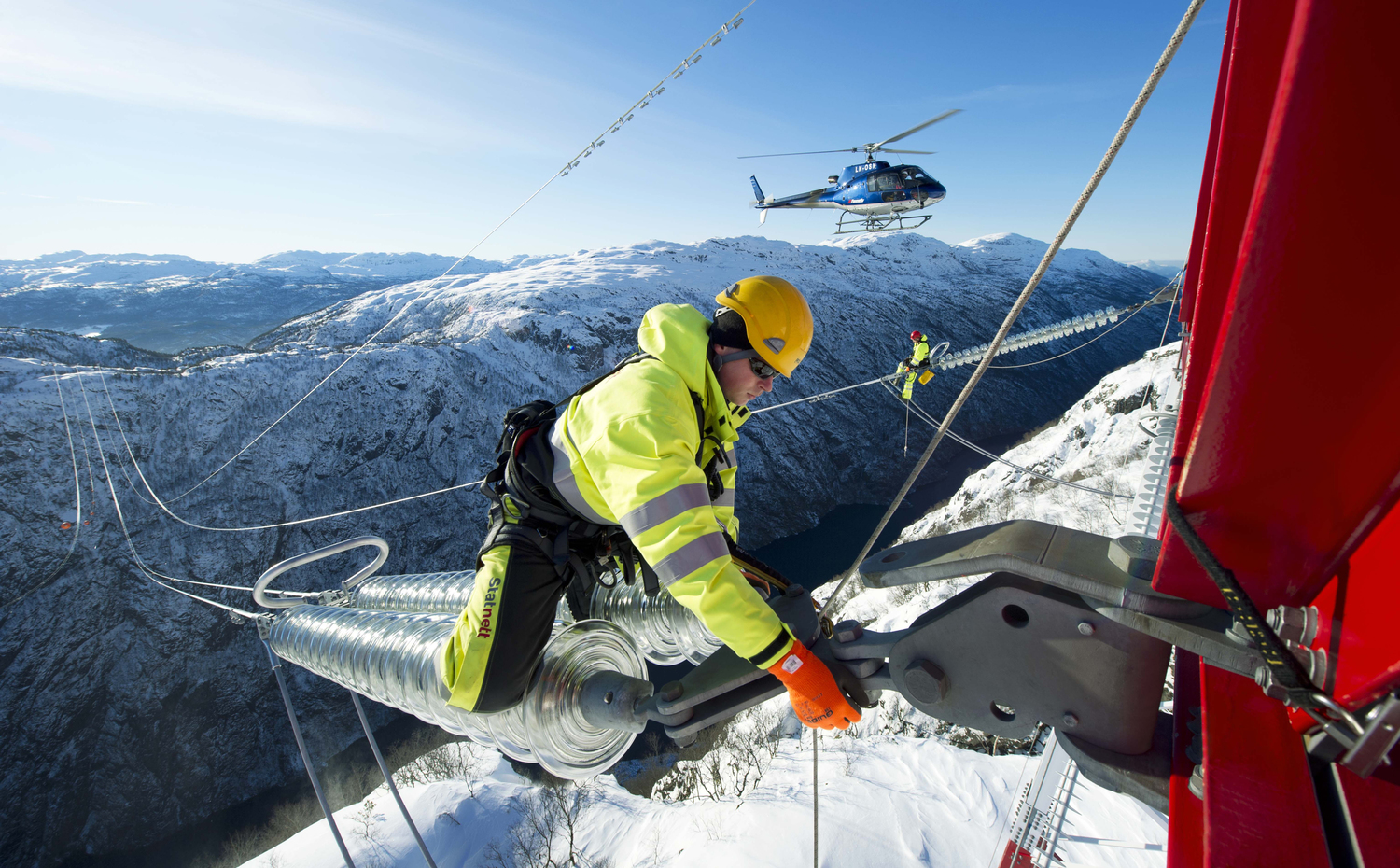 There is a strong focus on risks with a potential impact on HSE, supply of electric power, finances, reputation and compliance, and consequences at the enterprise level will take priority. Statnett's tolerance for risks with a potential impact on HSE and supply of electric power is low. Important activities for managing risk in connection with supply of electric power include:
Facility management including new investments and reinvestments, maintenance and security measures
Exercising Statnett's system responsibility
Preparedness
Statnett works systematically to review any risks associated with our activities. The Board of Directors receives a risk report for the Group every quarter. All development projects approved by the Board of Directors are reported to the Board and include an updated risk profile for the individual project. Statnett's activities are subject to comprehensive regulations from several regulatory bodies. Statnett's compliance with these regulations helps ensure low risk in connection with supply of electric power.
Market risks are managed centrally in Statnett, and checks are conducted to ensure that exposure does not exceed mandates. Assets, liability and personnel are insured at Group level. A coordinated mapping of exposure is conducted and an insurance portfolio is established through Statnett Forsikring AS and the open insurance market.
Below follows a description of selected risks within Statnett's prioritised risk areas.
HSE
Statnett's work relating to development, operations and maintenance involves work where there is a risk of serious personal injury. Examples include helicopter accidents, falling from heights, injury in connection with heavy machinery, electrocution, traffic accidents, diving accidents and shipwrecks.
The number of lost-time injuries were reduced by 50 percent compared with 2013 (19 compared with 39), and there has been a positive trend in the lost time incident frequency (OIFR values) the last year. The HSE risk is reduced by focusing on sound, documented work processes, use of risk analyses during planning and implementation, close collaboration with suppliers, reporting of incidents and near misses in a learning perspective and considerable management follow-up. With regard to most HSE risks, Statnett has a lower than national average incident frequency, including incidents relating to public road transport, use of helicopters and electrical safety. Statnett has a wide range of procedures which cover how risky operations should be performed and our contractor expectations are clearly communicated. Better compliance will reduce the risk level further. Efforts are being made to further improve the HSE culture, e.g. through the information programme "SIKKER" (SAFE), the SIKKER award (HSE award) and introduction of a colleague programme.
Statnett works actively to reduce the likelihood of events with consequences for the external environment. This means that Statnett generally face few incidents with high-risk potential.
Risk of power supply interruptions
Interruptions in the electricity supply may occur as a result of a fault in a single component during N-0 operation or as a result of concurrent faults in situations with normal operational reliability. The most important risk-reducing measures are Statnett's investment projects. The number of hours with N-0 operation depends on the grid structure, level of consumption as well as the extent of any grid outages due to faults, maintenance and modifications.
An increase in N-0 operation hours increases the risk of supply interruptions. Some of the consumption is constantly supplied in N-0, such as the process facility for Ormen Lange in Nyhamna. Statnett's licence to start the back-up power plant in Nyhamna has reduced the impact of an outage on the 420 kV Viklandet-Fræna power line.
For areas supplied by N-1 operation, at least two faults must occur before supply is interrupted. The main reasons for concurrent faults are extreme weather, operational incidents during grid work as well as other extreme incidents. Concurrent faults are less likely to occur than single faults. However, these may last longer and be more extensive.
Risks relating to systems and operation
The frequency quality in the Nordic region, measured as the number of minutes outside the 49.9 - 50.1 Hz frequency band, is not as good as we would like. Frequency deviations are indicators of the risk in the system. If an incident should occur in the Nordic power system during a situation which cannot be covered by available reserves, the frequency may fall to a level where consumption is disconnected. Together with the other Nordic TSOs, Statnett has established a market for automatic reserves, Frequency Restoration Reserves (FRR, known as secondary reserves) which will reduce frequency deviations. The FRR market is in the introduction phase with limited volumes, and has consequently had limited effect on the frequency quality so far.
Energy access
Risk relating to energy access for the system as a whole is currently considered to be normal. Measures that will be implemented to reduce the risk include purchase of energy options in consumption.
ICT security
In society, there is currently perceived to be an increasing threat against critical IT-infrastructure. The control centres and associated communication systems are critical ICT services. Loss of such services can make it challenging to handle system operations, for instance in the event of faults in grid facilities or major changes in generation and consumption. Historically, Statnett has had high uptime for this type of services. Should a loss of services still occur, preparedness measures are in place involving increased staffing of control centres and substations, as well as implementation of a number of manual system operation routines. Statnett assesses risk continuously and implements risk-reducing measures. Statnett cooperates with other major stakeholders to strengthen protection against cyber-attacks through a joint company - KraftCERT.
Reputational risk
Reputational risk depends on the overall effect of the response intensity and duration, as well as the respondent's influence. It is important to have good processes for the assessment of the organization's reputation risk and this requires a good cooperation within the entire organization. The energy sector is strongly regulated and the development trend points towards even more regulation to achieve political objectives. Furthermore, power lines historically represent controversial disruptions to the landscape and Statnett's facility upgrades will affect many of the country's municipalities in the coming decades. Statnett is dependent on society's acceptance of any disruptions to the landscape as a consequence of our activities. A majority of the Storting supports the main aspects of the Grid Report, which to a large extent encompasses Statnett's activities
Risk of misconduct
Misconduct exists when employees, employee representatives or business connections violate the trust that has been placed in them to achieve an unjustified advantage. Key measures to reduce the risk are Statnett's value base and code of conduct, structured processes including in connection with acquisitions and continuous management follow-up and internal control.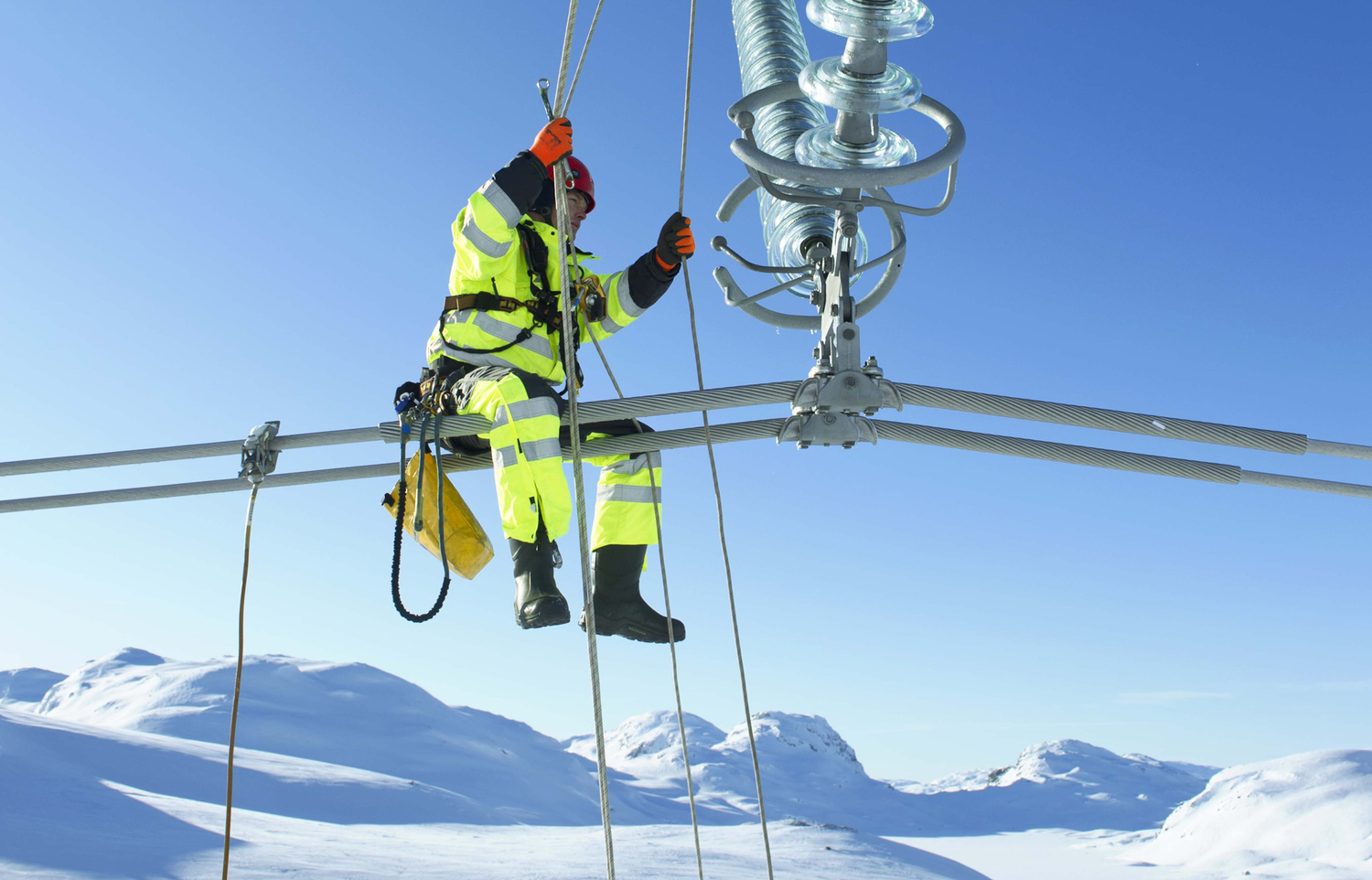 Financial risk
The Board of Directors has established principles for financial risk management for Statnett through the adopted financial policy. Based on this financial policy, Statnett has established a framework for financial management, including limits in connection with credit risk, settlement risk and counterparty risk, as well as instructions for executing financial transactions. Internal control procedures have been established which are carried out independently.
Financial risk.
Statnett has access to several credit markets and has a diversified maturity structure for its borrowings. This reduces the risk of Statnett not being able to refinance the company's loans during periods with little available capital. To be able to fund at least 12 months' revolving operation and investments without incurring any new debt, the enterprise has a credit facility totalling NOK 6.5 billion, valid until January 2018. Statnett has long-term credit ratings of A+ and A2 from Standard & Poor's and Moody's Investor Service, respectively.
Foreign exchange risk
Statnett's revenues are mainly in Norwegian Kroner (NOK), whereas some of the Group's expenses are in foreign currencies. Currency risk is minimised through several measures, including hedging foreign exchange exposure linked to major purchases in investment projects using currency futures contracts, as well as through the enterprise's revenue cap. All Statnett loans in foreign currency are converted to NOK through currency swap agreements.
Interest rate risk
The Group is exposed to interest rate risk through its loan portfolio, liquidity portfolio and financial hedges. Statnett SF is also exposed to interest rate levels on which the revenue cap for the grid operations are based (the NVE interest rate). Statnett reduces the interest risk rate and fluctuations in the result by adapting the interest rate on Statnett's debt so that it correlates to the extent possible with the NVE interest rate. To achieve the desired fixed-interest on the enterprise's debt, interest rate swap agreements linked to the underlying debt are used.
Credit risk
Statnett assumes credit risk by placing surplus liquidity in the bank and in securities. Statnett has limits which set credit rating requirements for credit counterparties and maximum exposure limits for each individual investment of surplus liquidity. Statnett is also exposed to credit risk through its role as responsible for balance settlement in the regulating power market. The risk is handled through established routines for security relating to players participating in the power market.
Counterparty risk
Statnett has counterparty risk vis-à-vis the company's derivative counterparties. In order to reduce the counterparty risk, Statnett has entered into credit support annex (CSA) agreements with major derivative counterparties.